One of the first questions you should consider when planning to buy a car is whether you want to buy new or used. While new cars have plenty of perks, buying a certified pre-owned vehicle from a dealer has many unexpected benefits in addition to a lower price tag. Keep reading to find out some of the great benefits of getting a pre-owned Subaru at Hiley Subaru of Fort Worth.
Overall Affordability
Buying a used car, whether it's last year's model or an older generation of vehicles, has a much lower overall cost than a new car, which is less money down and a lower monthly payment. You can often get the same features of a new car at a heavy discount by looking at used models that are only one or two years old. For even greater savings, dealerships have plenty of well-maintained older cars with low mileage you can choose from.
Financing is also becoming more simple when it comes to buying a used car. Just like with a new car, you can choose how long you want your loan term to be and arrange an affordable monthly payment. Depending on your credit, you can get an interest rate that's comparable to rates for new cars.
Discounted Technology
Although new cars offer the benefit of the latest cutting-edge technology, you may be surprised at the luxury touches of much older vehicles. Many must-have modern features included in car models have been around for quite a long time. For example, the first car with Bluetooth was released in 1999, LED headlights have been around since 2008, and backup cameras debuted in standard production vehicles in 1991. Opting for slightly older versions of modern features can help you find a budget car without sacrificing comfort and convenience.
Avoiding Depreciation
Because car parts slowly wear out over time and use, they progressively lose value over time. A new car can lose up to 10% of its value simply by being driven off the lot. Then, it is likely to depreciate by 10% more over the first year of ownership. Depreciation rates drop significantly after the first year, which allows used car buyers to avoid taking a significant financial hit if they ever want to resell their vehicle. Although all cars lose some value as time goes on, you can avoid the steep depreciation cliff of the first few years by buying used. 
Factory Warranties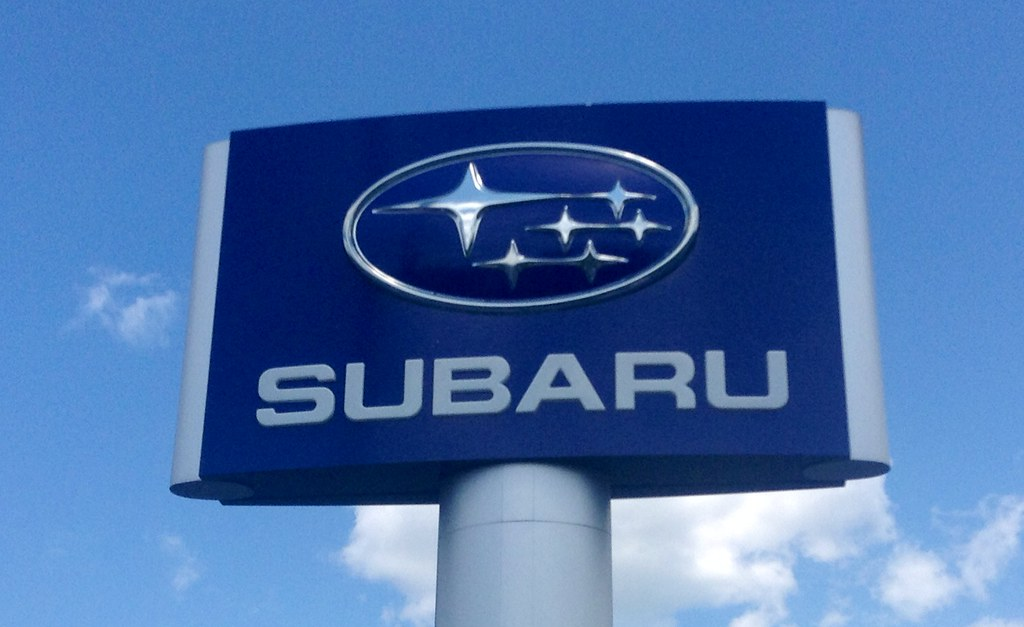 Image via Flickr by Mike Mozart
Many vehicles have warranties from their manufacturer that still apply when you buy used from a dealership. Hiley Subaru offers transferrable, fee-free powertrain warranties for seven years or 100,000 miles for certified pre-owned vehicles that are still covered by the manufacturer. For a little extra peace of mind, you can also purchase extra coverage for far less than you would pay buying new.
Cheaper Fees
Sales tax is one of the added expenses of buying any car, new or used. But because used cars have already undergone some depreciation, the sales tax is much lower than buying new. In Fort Worth, sales tax is 8.25%, which can be a big chunk of change for a brand-new $45,000 vehicle. However, the lower ticket price on a used car requires you to pay only a fraction of what you would have otherwise paid for sales tax.
Reliability and Longevity
Certified pre-owned vehicles go through rigorous inspections to ensure that you're getting a quality vehicle that won't break down the moment you drive off the lot. All CPO Subarus undergo an extensive 152-point safety inspection, where trained Subaru technicians repair or replace anything that doesn't meet a high standard. At Subaru, you can also read the inspection report yourself, allowing you to be well-informed about your future vehicle. Knowing that your used vehicle is reliable and well-maintained when you first make the purchase can set you up for a worry-free time on the road.
Used cars also have the benefit of being time-tested. Buying used gives other people a chance to drive around the latest model first, allowing you to sit back and learn about actual maintenance and repair costs from their experience. For example, the 1989-1999 Subaru Outback is often considered to be one of the most reliable vehicles you can buy. Many '89-'99 Outbacks have upwards of 300,000 miles on their odometer and still have a lot of life left. Researching what vehicles have stood up to the test of time can help you choose the best car for your future.
More Options
People looking for a new car have limited options based on what models were released that year. Buying used allows you to choose from a wider variety of vehicles, giving you more freedom to select a car that perfectly fits your lifestyle. You can often find high-volume used vehicles in many different trims and colors, so you can select the customizations you want. Hiley Subaru has a large inventory of used vehicles available that you can test drive to get a feel for what you need in a car.
Cheaper insurance
By choosing a used or CPO car, you can also save on insurance costs. Because new cars are worth more, insurance companies see them as more of a liability. As a result, insurance rates for new cars are much higher than used ones. Older models that have already depreciated over the course of a year or more usually get better deals, saving you money in the long term. 
Purchasing a used car can be a smart financial move for people who want to invest in the features they care about without paying a premium for that new car experience. If you're interested in getting the features you want for a low price, reach out to one of our knowledgeable associates for help. They can use their knowledge of our extensive inventory to help you find a used vehicle that meets all of your needs for thousands cheaper than buying new.