Even if your normal routine feels restricted thanks to COVID-19, there are several ways to have fun in the sun while maintaining social distancing. Whether you explore your neighborhood or go fishing, outdoor activities can help maintain your sanity while getting you away from your current Netflix binge. Since rules and regulations change frequently, make sure the outdoor activity you choose remains a safe choice in your community and the surrounding area. Use this guide to give you some ideas for your next outdoor adventure.
Fly a Kite
Take after the Banks family and head outside for some kite-filled fun. You can even make a day of it and craft your own kite from scratch. Travel to your neighborhood park on a breezy day and send it into the sky.
Explore Your Neighborhood
Step outside of your front door and take a stroll through the streets of your own neighborhood. You may even come across neighbors you haven't met before. Don't be afraid to greet them, but make sure to maintain a solid six-feet distance. If you want a different view, talk a walk through a neighborhood nearby. This gives you a unique perspective on an area you might not have explored before.
Go Fishing
If you live near a fishing hole, bust out your fishing rod and gear. Whether you're looking for catfish, bass, or crappie, going fishing gets you outdoors and under the sun. Even if you don't reel in any fish, you're guaranteed a relaxing time out on the water. Just make sure the location where you choose to fish is open during the pandemic.
Visit a State Park
Depending on your location and your area's local rules and regulations, consider visiting a scenic state park. Pack your outdoor gear like some binoculars to check out nearby wildlife, or your hiking boots if the park has some trails. Don't forget the bug spray, either. Make sure to check with the state park's website ahead of time to ensure it's open to the public.
Grow Your Green Thumb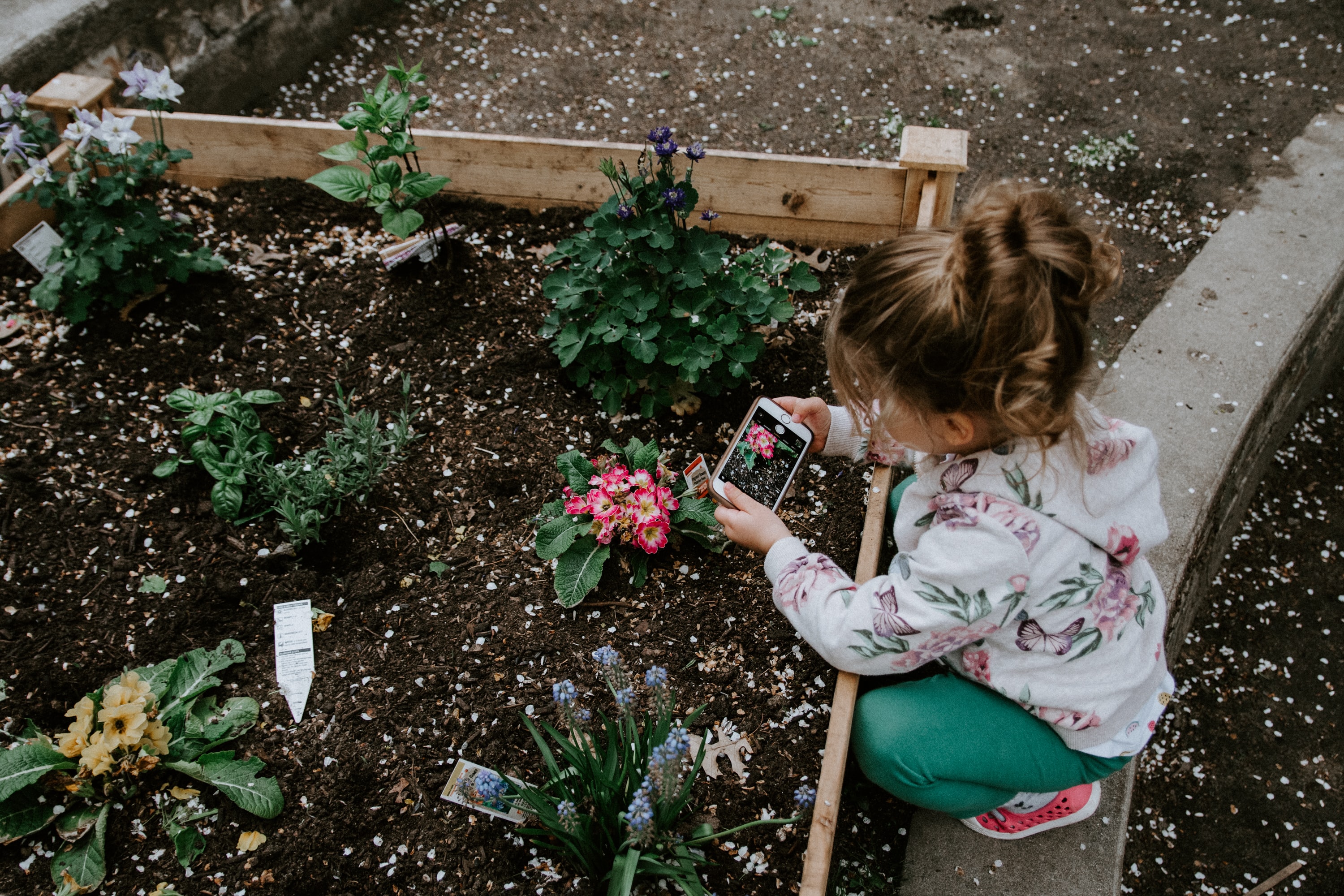 Image via Unsplash by Kelly Sikkema
Whether you're an experienced gardener or somewhat of a novice, use this time to pick up a shovel and start a new gardening project. Find a suitable spot in your yard or patio to grow some veggies or flowers. While gardening is a great way to pass the time, it also provides you with some fresh air and much-needed vitamin D. If you're feeling ambitious, mow the lawn or weed your garden to keep it looking new.
Have a Picnic
Pack a lunch and enjoy a relaxing picnic at the park. If you don't feel like throwing together some sandwiches, support a local eatery and order takeout. Invite who you're quarantined with or go on a solo adventure on a sunny afternoon. Just make sure to pack a picnic blanket to avoid grass-stained clothes.
Play Outdoor Games
Outdoor games are a great way to pass time and enjoy the sunshine. If you're quarantined with a few people, consider buying or putting together a fun game such as cornhole, lawn bowling, or bocce ball. Use these games to fuel some friendly competition or get your daily dose of exercise.
Camp In Your Backyard
Even though many campsites remain closed, don't let it put a sour note on your summer fun. Pitch a tent in your backyard for an outdoor staycation. Rally your family and gather around the campfire for some delicious s'mores and campfire songs. You can also grab a blanket and lay on the grass as you look up at the star-filled night sky.
Stargaze
If you're not into camping, make stargazing its own outdoor activity. Take your family outdoors to gaze at the night sky. Look for constellations with the naked eye or bust out a telescope or binoculars for a clearer view. You can also download one of the many mobile applications to help you identify the constellations and stars you see. Before you go stargazing, consider the time of day. Typically, the wee hours of the morning are best since light pollution isn't as much of an issue.
Exercise Outdoors
Hop off the treadmill and head outside for your next workout session. If you want to stay home, grab your workout gear and get fit from the comfort of your own backyard. If you want a change of scenery, go for a bike ride or run around your neighborhood. You can also take your workout regime to new heights with a hike, or strap on your rollerblades and wheel through your neighborhood. All of these options get you up and off the couch while getting your heart rate up. If you decide to go out in a group, make sure to maintain a proper distance.
Create an Outdoor Scavenger Hunt
If you have kids, get creative with an outdoor scavenger hunt. Put together some clues and fun items for your kids to find in your backyard. You can even make it a friendly competition by offering a prize for the first person to make it to the end of the scavenger hunt. Not only does this activity get your kids away from the TV, but it also gets their brain moving, too.
You can also take your scavenger hunt to the next level by expanding the search to include your neighborhood. Have your kids look for things like a basketball hoop, a bike, or a colorful front door.
Go Swimming
If you have access to a swimming pool, grab your nearest bathing suit and take a dip. Now is as good a time as any to practice your diving or breaststroke. According to Harvard, the virus can't survive in properly treated pool water. If you go in a group, though, it's best to avoid close contact. For some more water-filled fun, turn on the sprinklers in your yard and let the kids have at it.
No matter what you do, you're guaranteed a fun time and a breath of fresh air. Embrace Mother Nature today with any of these outdoor activities. Have any we missed that abide by social distancing recommendations? Drop us a comment and we'll add it to our list!