Located in North Central Texas, Fort Worth is home to around 875,000 residents. The 13th largest city in the United States, Fort Worth is known for its rich and diverse cultural heritage and its good, old-fashioned Texas hospitality. Whether you were born and raised in this lovable city, or if you're simply visiting for the day, there's no denying that there's a whole lot of things to see and an array of activities to enjoy here.
If you're in need of some retail therapy, you'll also find plenty of exciting options for shopping in Fort Worth to choose from. From major nationwide retailers to independent boutiques selling all kinds of fare, Fort Worth has something for everyone where shopping is concerned - even the most particular of tastes and preferences. Read on to find out the best areas for shopping in Fort Worth, TX.
Sundance Square in Downtown Fort Worth
Image via Unsplash by Mike Petrucci | License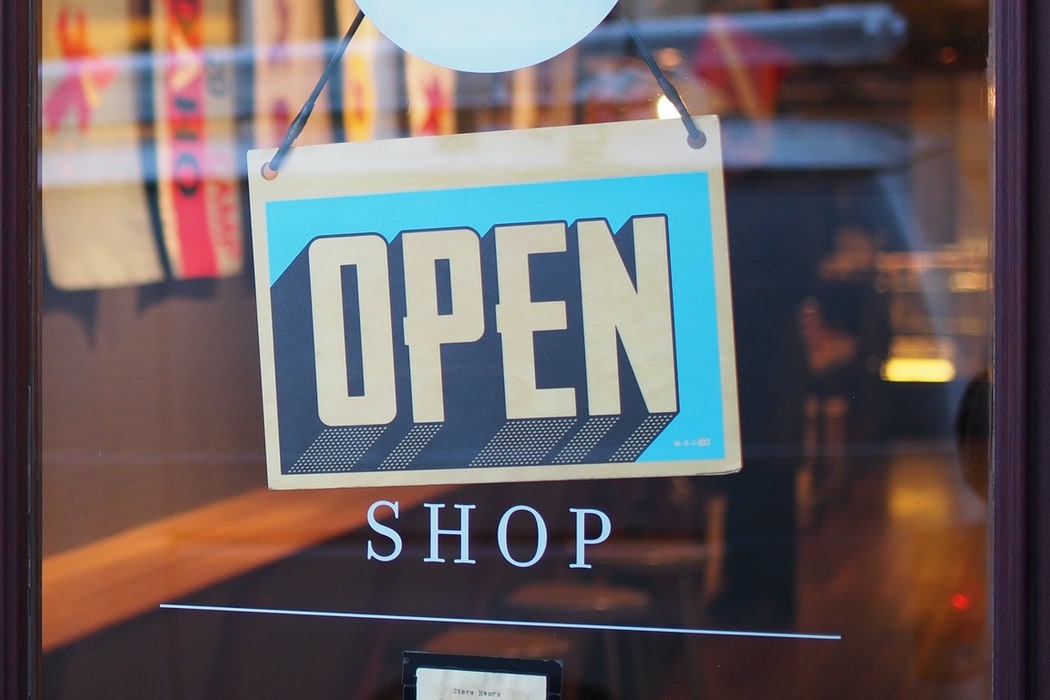 Downtown Fort Worth isn't just a great spot to watch a new show or eat good food - it's also a fantastic place to shop. The highlight of downtown is Sundance Square, a 35-block district for shopping and entertainment. Here, you can take a stroll from shop to shop along the red-brick streets and explore both national retailers and one-of-a-kind, independent boutiques.
Stockyards Station
If you're a fan of all things Western, head north to Stockyards Station in Fort Worth. Here, you'll find 35 stores with typical Texas treasures and souvenirs, from hand-crafted leather saddles and bold cowboy hats for adults and kids to vintage-style candy and local produce like honey and wine. A visit to Stockyards Station is an enjoyable experience for anyone who's equally interested in learning all about the vibrant history of Fort Worth as they are about taking part in some retail therapy.

Near Southside
Without a doubt, Near Southside is the most eclectic district in Fort Worth. This area is a melting pot of culture, offering visitors a wide range of dining options with delicious cuisines from all across the globe. This casual and close-knit spot also has bustling live music venues, breweries, distilleries, and a variety of stores selling all sorts of fun and quirky items. Whether you're a local to Fort Worth or you're just visiting the area, Near Southside is well worth a visit.
The Shops at Clearfork
If you're a big fan of luxury designer stores and mainstream retail chains, head to The Shops at Clearfork, an open-air shopping, dining, and entertainment destination located in the heart of Fort Worth. At The Shops at Clearfork, there's plenty of options for you and your family to choose from. Here, you'll find retail spots for clothing, accessories, jewelry, and even home furnishings - so take your pick!
University Park Village
The University Park Village shopping center is another sophisticated option for shopping in Fort Worth. This "prestigious open-air lifestyle center" offers a selection of 30 stores to choose from, combining popular retail chains and handpicked local favorites. There's something for everyone at University Park Village, which offers a day out for all the family to relax and unwind.
Montgomery Street Antique Mall
Just across the street from University Park Village is the Montgomery Street Antique Mall, a huge space that is full of antique and vintage goods sold by independent dealers. Here, over 200 antique dealers sell an array of interesting products, from vintage books, magazines, and antique kitchenware to glass pieces from the Depression era. When you're all shopped out, you can head to the on-site elegant tearoom for a one-of-a-kind refreshment.
West 7th
On the outskirts of downtown and the Fort Worth Cultural District is West 7th, an up-and-coming five-block urban village that is fast becoming one of the most popular spots for entertainment in the city. This pedestrian-friendly spot offers unique entertainment venues, high-quality dining, and independent local fashion retailers for you to browse.
WestBend
The popular University District of Fort Worth is home to WestBend, one of the city's newest developments for retail and dining options. Situated right across from University Park Village on the Trinity River, WestBend offers a unique collection of contemporary fashion stores, pop-up shops, and top-quality restaurants boasting a range of cuisines. If you like places that are a little on the 'alternative' or 'quirky' side, you'll more than likely love everything that WestBend has to offer.
Waterside
On the shores of the Trinity River and Trinity Trails is the Waterside shopping center. This vibrant residential district offers an array of options for shopping and leisure and was designed especially to be environmentally sustainable. Waterside aims to be Fort Worth's "second living room" and offers a range of amenities for visitors to enjoy. With its bocce ball court, wobble boards, bean bag toss, public art, shade trees, and grassy areas, Waterside provides a fun day out for all the family to enjoy.
Camp Bowie Boulevard
Renowned amongst Fort Worth locals for its top-of-the-range retail and dining spots, Camp Bowie Boulevard is home to some of the trendiest stores. Stretching all the way from the Fort Worth Cultural District to Camp Bowie W. Boulevard, it's a good idea to drive, park up, and explore the area on foot. If you're a history buff, you'll probably enjoy exploring this area. Camp Bowie Boulevard was named after a World War I military training camp that was situated nearby, and the historic influences can still be seen in many of the impressive buildings in the area.
So, there you have it. Hiley Subaru of Fort Worth has just informed you all about the best places to shop in Fort Worth, TX. Whether you're looking for clothing, accessories, homeware, or even antiques, you can find whatever you're looking for in Fort Worth with ease. What did you think of our list? If you think we missed anything out, don't hesitate to get in touch with us and tell us any suggestions for shopping options in Fort Worth you might have - we'll be sure to add them to our list.