If you're looking for a used car, SUV, or truck in the Dallas-Fort Worth area, we'd suggest making Hiley Subaru of Fort Worth your first stop. We have a great inventory of pre-owned vehicles that have been inspected by our trained auto technicians. Maybe you haven't yet considered buying pre-owned, or perhaps you have some concerns about purchasing a vehicle that's been driven by someone else. Here are some facts about buying pre-owned that should help to ease any doubts.
Pre-Owned Vehicles Cost Less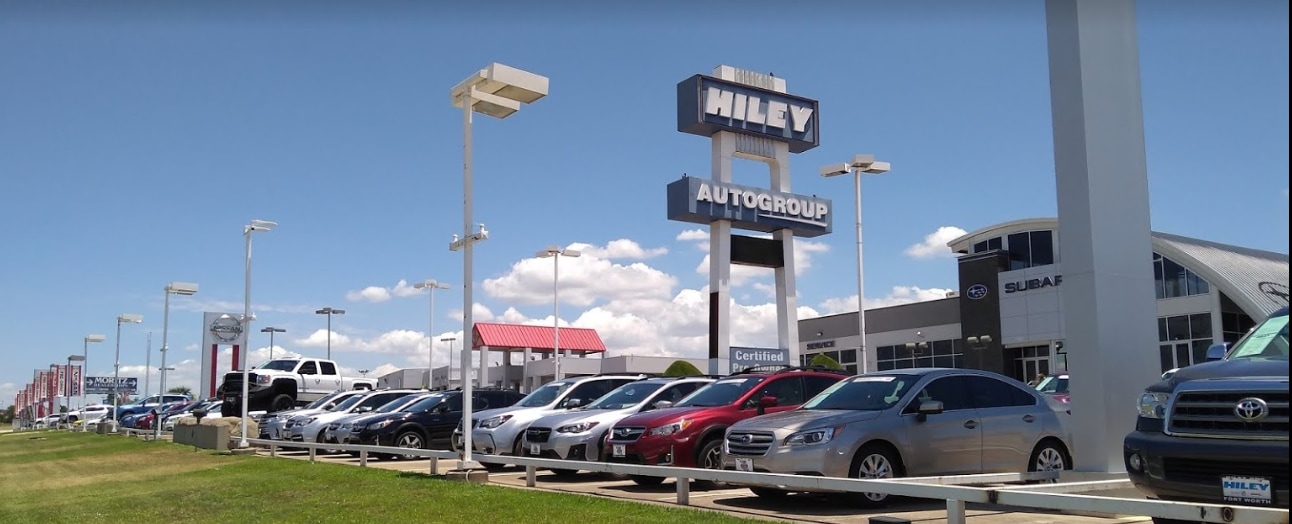 Whether you're looking for the spacious cabin provided by an SUV like the Subaru Forester or a compact car such as the Impreza, you'll find that pre-owned vehicles cost less than their new counterparts. One key reason for this is that the value of all cars, SUVs, and trucks depreciates rapidly during the first year or two of use. Some estimates even suggest that a new vehicle loses up to 20% of its value the moment it's driven off the dealership's lot.
One benefit to buying a vehicle after it has experienced this sharp drop in value is that its depreciation slows down. For instance, a vehicle is likely to lose less of its value between its fourth and sixth service years than it will during its first two years. This makes a used vehicle a sensible investment.
The fact that you don't have to pay as much to get behind the wheel of a pre-owned vehicle may mean that you can afford a better car or SUV than if you purchased a new one. For example, you may be able to afford a higher trim with more luxury features and finishings, or a larger vehicle that's better suited to your needs.
You Get a Broader Choice of Cars
Deciding to buy pre-owned opens up new possibilities for you in terms of choice. If you're browsing new cars at a dealership, your choice is typically restricted to one or two brands. However, pre-owned inventories usually consist of a broad range of top automakers. Not only that, you also get various trims and model years of the same vehicle.
Since used cars have already been on the road for some time, you can rely on a lot of experience from other drivers while you're doing your research. You're likely to find a larger number of customer reviews online about a used model than you would for a new one. This will allow you to make a well-informed purchase.
While we of course specialize in Subaru vehicles here at Hiley Subaru of Fort Worth, our pre-owned inventory comprises many other popular auto brands. This gives you the opportunity to compare a diverse range of vehicles before you make your final choice. Our team of auto experts can provide you with advice on the features and capabilities of the vehicles we stock to help you reach a decision.
Your Insurance Costs Could Be Lower
When auto insurers set your insurance rates, a big part of their calculations is the value of your vehicle. Due to the fact that pre-owned cars cost less than new ones, your insurer is likely to offer you a lower insurance rate than they would if you were driving a car fresh off the assembly line.
This can make a big difference if you're working with a modest monthly budget. It may even mean that you can afford better insurance coverage to protect your investment.
You Can Rely on Our Well Maintained Used Cars
All pre-owned vehicles in our showroom go through a rigorous inspection by our service team. They take a close look at all key parts and components to ensure they're in good working order and carry out any repairs before we put the vehicle up for sale.
If you're looking for extra peace of mind, why not check out our range of certified pre-owned Subarus? Our certified pre-owned program is reserved for only the best-maintained used Subaru SUVs and cars. Each vehicle comes with a CARFAX vehicle history report so you can see how many owners it had, how often it was maintained, and whether any substantial repairs were carried out.
Our certified pre-owned Subarus are also backed by a seven-year/100,000-mile powertrain warranty. If anything goes wrong with your engine or related components during that time, our expert service team will be standing by to take care of it for you. One final bonus for customers who buy a certified vehicle is that you get 24-hour roadside assistance for a limited period.
If you want to protect yourself against any unexpected repair costs, you may want to consider purchasing one of our service contracts along with your used vehicle. These contracts can include routine maintenance, such as oil changes, tire rotations, and fluid top-ups, which can help keep your pre-owned car running smoothly for longer. They can also include coverage for auto parts and components that may get damaged over time or in a collision. Our extensive stock of Subaru-certified components means that we can provide or order high quality parts for your vehicle's repair needs.
Get a Used Car at Hiley Subaru of Fort Worth
Now that you know some of the great benefits to purchasing pre-owned, why not take some time to browse through our current inventory? You can narrow your search by focusing on vehicles priced under $10K, or by concentrating purely on our certified pre-owned range. Our wide selection of used cars and SUVs is always changing, so if you find one you like, it's a good idea to move fast. On the other hand, if you haven't found what you're looking for yet, check back regularly to explore our new inventory as it arrives.
If you have any questions about our used inventory, our certified pre-owned program, or our service center offers, don't hesitate to contact us today. Our team of auto experts will be only too happy to provide you with the advice you require and get the purchase process going when you're ready.