Subaru Financing VS Leasing
Planning on upgrading your Fort Worth commute with a new Subaru? Hiley Subaru of Fort Worth has an extensive inventory of new Subaru cars and SUVs at the most competitive prices in the region.
However, you may not know yet how you plan to purchase your new ride. You have three basic options. First, you can buy your new Subaru with cash. You can also choose to finance the vehicle with a car loan. Last, you can lease a new Subaru. These decisions usually come down to your preferences, credit score, and budget.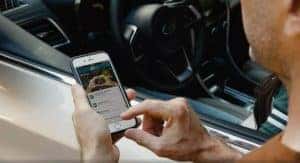 For example, you'll pay more monthly when you finance a new Subaru, but you'll also build equity this way. On the other hand, leasing offers a lower monthly payment and often gets you more car for your money than a loan would. However, you don't build equity with a lease since you'll have to return the vehicle in two years when your lease expires. At that time, you'll have to decide what to do again. This puts you in a leasing cycle, resulting in continuous monthly payments.
To help you select which option works best for you, we asked our finance experts to explain the differences and review the various pros and cons.
if you'd like to view our new Subaru inventory or learn more give us a call at (682) 802-7207 today!
Purchasing a Subaru With Cash
If you have the cash available, this option saves you the most money, as you won't end up paying thousands in interest. However, most buyers don't have that much expendable cash. And, if they do, they might prefer to invest in more profitable ventures.
Financing a New Subaru
Getting a car loan can be simple. You can apply for a loan from your local bank or credit union or find one of the many national lenders. At Hiley Subaru of Fort Worth, we have an internal financing program through Subaru and a network of outside lenders that make loan shopping convenient. No matter where you secure your loan, you'll make monthly payments until you pay off the loan. However, a portion of each payment goes toward the interest, which adds up.
You benefit from financing because of the equity you build as you pay down the principal balance. Finally, once you've satisfied the loan, you're the owner of a late-model Subaru. If you cared for it well, like most Subaru owners, it's likely in excellent condition. Now you can either cash out that equity by selling the car or use it toward the purchase of a new Subaru. Of course, you can also just enjoy driving a Subaru with no monthly payment for as long as you like.
Leasing a New Subaru
According to a recent article from Car and Driver, a new car now costs over $48,000 on average. In addition, vehicle technology is constantly improving. Because of these factors, the popularity of leasing has risen. Leasing is a contractual agreement to pay monthly to drive a car. Leases typically last two years, but you can often negotiate terms.
Leasing won't build equity, but you will pay less each month versus a car loan for the same vehicle. As a result, you can afford a better car. Leasing works best for drivers with short commutes who love driving the latest models with cutting-edge tech. If you'd rather build equity and own your vehicle, you should strongly consider a car loan.
Pros of Financing a New Subaru
In addition to building equity, when you finance a new Subaru, you can accessorize and modify your ride as you like. For example, you can purchase a 2023 Subaru WRX and outfit it with deck lid spoilers, front under spoilers, and custom wheels.
If you make on-time payments, financing allows you to own and modify the car as you see fit. Most lease deals strictly prohibit even the most minor modifications of any kind. So if you enjoy tricking out your Subaru, financing makes sense.
Cons to Financing a New Subaru
One significant disadvantage of financing lies with vehicle depreciation. In the first three years, new vehicles depreciate rapidly, so you might find yourself upside down on your car loan. Getting upside down happens when you owe more for your car than its actual value, which occurs frequently.
If you're involved in an accident while upside down on your loan, it could cost you money. For instance, if you buy a new car for $30,000 and its actual value depreciates to $20,000, and you still owe $25,000, there's a risk you could owe $5,000 if an insurance company deems your car a total loss in an accident.
Pros of Leasing a New Subaru
Leasing gives you the ability to drive a brand-new Subaru that has that new-car smell and performs at its peak. The manufacturer's warranty usually covers your lease, so if problems arise, repairs won't cost you. Since your lease includes routine maintenance, it further lowers your cost to own.
One of the best benefits of leasing is you have options at the end of your term. You can purchase the car if you fall in love with it, as buying your leased vehicle lets you build equity in a car you already know and trust. Alternatively, you can lease another vehicle if you prefer the latest model.
Cons to Leasing a New Subaru
In addition to starting a continuous cycle of car payments, you'll have other commitments with a lease. First, you must return the vehicle in the same condition you received it, excluding normal wear and tear. If any damages or wear outside the norm exist, you must have it fixed or pay the dealership to repair it.
Next, your lease includes a pre-determined number of allowed miles you can drive. Any additional miles over your limit require you to pay a fee per mile. You can negotiate these fees when you lease, which we strongly recommend. They can vary anywhere from $0.15-$1.00 per mile or more, which can add up.
Another downside to leasing is signing a contract to make two years of payments. If you encounter financial difficulties and can't afford your payments, you can't simply turn in your lease without penalties.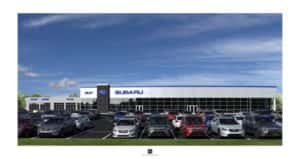 Explore Your Financing Options at Hiley Subaru of Fort Worth
If you're ready to elevate your Fort Worth commute with a reliable, fun-to-drive Subaru, we invite you to shop our virtual inventory. Then, when you've selected a vehicle that suits your tastes, you can visit with one of our finance managers to explore your buying options. They'll answer all your questions and find the perfect loan or lease to fit your budget and lifestyle.